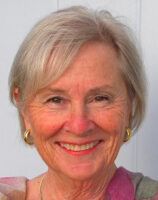 You've found us! Curreri & Company Realtors, the island's merriest band of property purveyors. Four talented professionals with a combined total of over 100 years in the business. Members of the St. Thomas Board of Realtors, Multiple Listing Service, V.I. Territorial Board of Realtors, National Association of Realtors, Million Dollar Club, and the St. Thomas-St. John Chamber of Commerce.
Your needs are our motivation. Whether it's a home site or residence, condo or commercial property, short term rental villa or acreage for development, we're here to help. E-mail us with your phone number, we'll call you. A short chat can help us pin-point your exact needs. Then we'll go to work, if you can call it work, scouting out mesmerizing views, lots on a golf course, waterfront properties and the occasional guest house or restaurant. Real Estate St. Thomas style, is always fun; a sunny approach to serious business!
Whether you have never been to St. Thomas before, or whether the island has gotten into your blood and the warmth of the Caribbean is coursing through your veins, spending time on St. Thomas is a must before you buy or build. The best way to enjoy your stay is in a private villa. Really live here.
Real estate, St. Thomas Virgin Islands style, is always fun; a sunny approach to serious business!
Join our mailing list today
Be first to get insider offers & new listings in your inbox.